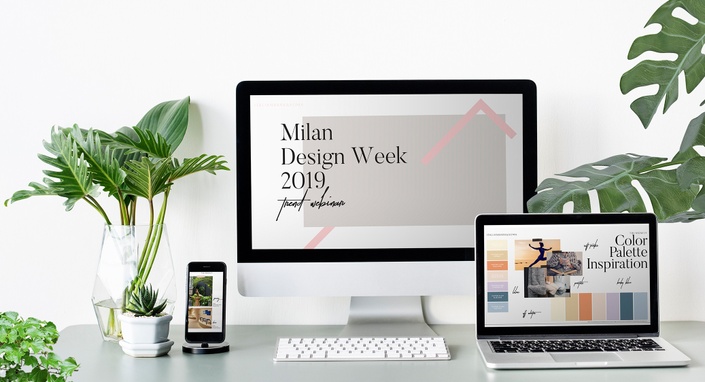 TREND WEBINAR MDW 2019 - previous
NEWS & TRENDS TO WATCH OUT FOR IN 2020-21
OUR TREND WEBINAR

MILAN DESIGN WEEK 2019


Our webinar is a detailed coverage with the latest trends and innovations from the most important design and furniture show of the year, the Milan Design Week.
During the MDW, the city of Milan hosts more than 400,000 people from different countries and around 2,000 exhibitors. The fair includes both Salone del Mobile and FuoriSalone.
The trends launched at the Milano Design Week by brands and design professionals and also by related sectors such as fashion, art, gastronomy, technology, telecommunications and automotive, will inform us on a global scale about consumers' behaviour and innovations for the next years to come.
WHAT WILL YOU GET


OUR WEBINAR WILL GUIDE YOU THROUGH A VIRTUAL JOURNEY OF THE SALONE DEL MOBILE AND FUORISALONE


In a nutshell, you will get:


/ 5 CHAPTERS
presented in a bit more than 60 minutes video


/ 3 HOSTS
with singular perspectives, experience and background


/ TOP 4 MACRO TRENDS
analysed in detail: colors + materials + patterns/shapes + technology


/ THE TOP TREND COLOUR PALETTES FOR INTERIOR&DESIGN
with Pantone indications


/ THE BEST INSTALLATIONS FROM THE FUORISALONE


/ THE BEST STANDS FROM SALONE DEL MOBILE
including Euroluce and Workplace3.0


/ MORE THAN 200 DESIGNS
including established brands, new brands and new design talents


/ INNOVATIVE PRODUCTS, DESIGN AND MATERIALS


/ A DIGITAL PRESENTATION
with more than 105 slides and more than 300 pictures


- OUR WEBINARS ARE TOTALLY INDEPENDENT FROM SPONSORS -
WHO IS THIS WEBINAR FOR

THE WEBINAR IS A TOOL TO INSPIRE DESIGN LOVERS, PROFESSIONALS AND COMPANIES IN THEIR DAILY LIVES AND PROJECTS

In nutshell, the webinar is for those who:

/ WORK IN THE DESIGN INDUSTRY
and want to be inspired and stay updated with the latest news and trends on interiors and design

/ WORK WITH COMMUNICATION IN THE FIELD OF DESIGN
and are always looking for relevant content

/ ATTENDED THE MILAN DESIGN WEEK
but feel overwhelmed with so much going on and need a framework to organize and validate their impressions

/ COULD NOT ATTEND THE MILAN DESIGN WEEK
and want to stay updated with it

/ WANT TO STAY UP-TO-DATE
with the current and future state of the furniture, interiors and design industries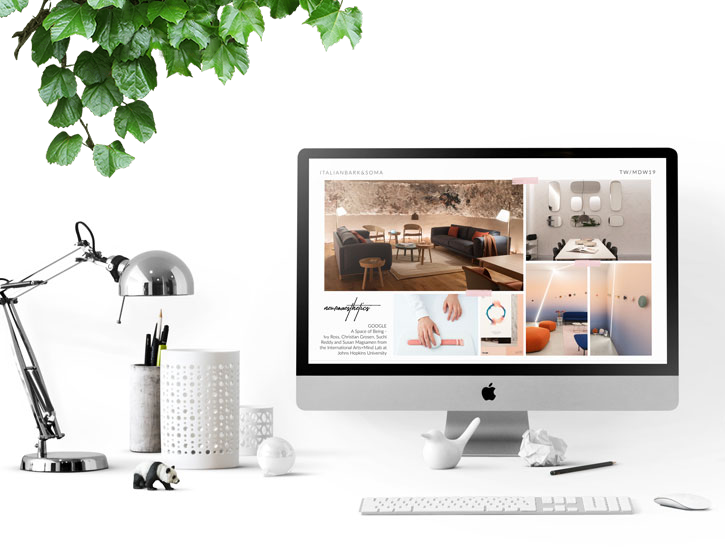 HOW DOES THE WEBINAR WORK?
Our webinars are pre-recorded and can be watched on-demand, whenever is best for you.
Once you purchase a webinar you can also download the full digital presentation and keep it as your guide for your projects.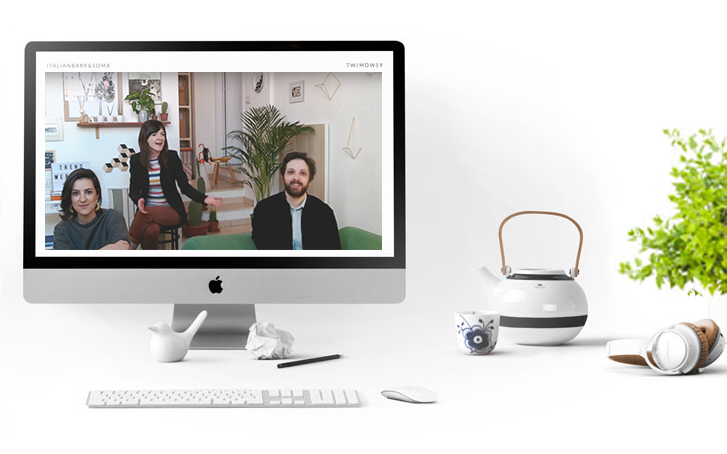 WHO WILL YOU MEET AT THE WEBINAR?
We hope you are looking forward to meet our team as we are to meet you. Get to know a bit more about each of us here.
RESOURCES
TREND WEBINAR MILAN DESIGN WEEK 2019
Available in days
days after you enroll
Frequently Asked Questions
How does it work?
Once you have purchased your webinar here, your will receive an email with your teachable account within 24 hours. Please remember to check also in your spam folder! Once you go to your account you will be able to access the webinar, download the presentation and transcript.
Do I need anything to watch the webinar?
Good internet connection and a computer, a tablet or a smartphone (whatever you prefer).
Will the webinar hosts be available for advices and questions?
We've worked really hard to make this webinar very detailed and as comprehensive as possible. In addition, all attendees will have access to an exclusive members area, our trend club. Thus, they will be able to share their thoughts, give us feedback, ask us questions and interact with other members.
Can I share my login with friends and co-workers?
When you enroll you get access for one user. We'd be absolutely thrilled if you recommend the webinar to your friends and co-workers, but they would need to pay for the webinar. The way we make this webinar affordable is by having multiple signups, so please be mindful!
Do I get any material when purchasing the webinar?
Yes, once you buy the webinar, you will have access to a pdf presentation with more than 105 slides and more than 300 pictures. The idea is that you keep this presentation as a guide for your own projects. You will also get our N/T trend book free and the webinar video transcript.
Is there any way to get a discount?
We are regularly launching some special deals on our newsletter, make sure you subscribe. Go to free guides page and subscribe today! You can also subscribe to our 1 year memberhipso and have access to our trend webinars, reports, e-books and much more for a great deal.
Can I bring this content to my company?
We have a special deal for companies. Drop us an email to know more:
[email protected]