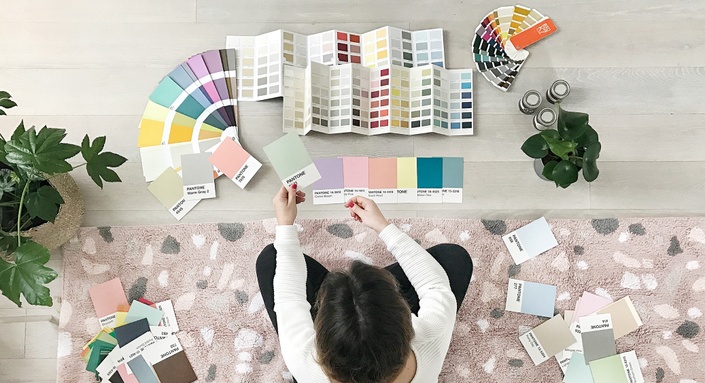 MEMBERSHIP
Get weekly updates on the latest trends in interior&design: exclusive reports, e-books, trend webinars and more
Subscribe now
OUR MEMBERSHIP

WE CREATE AND CURATE THE CONTENT YOU NEED


Have you ever felt overwhelmed with too much information?
We bet you have and we can totally relate to this feeling.
While amazing resources are available at one click, it becomes really challenging to filter what is relevant and to act on it.Our team has been researching, writing and working with interior and design trends for quite a while and as a result we've developed a "special creative filter" and methodology.
Our membership is carefully crafted to deliver exclusive, non-sponsored and on-demand content on the latest trends and innovations in interior and design, so that you can be always up-to-date and put information and inspiration into action in your daily work.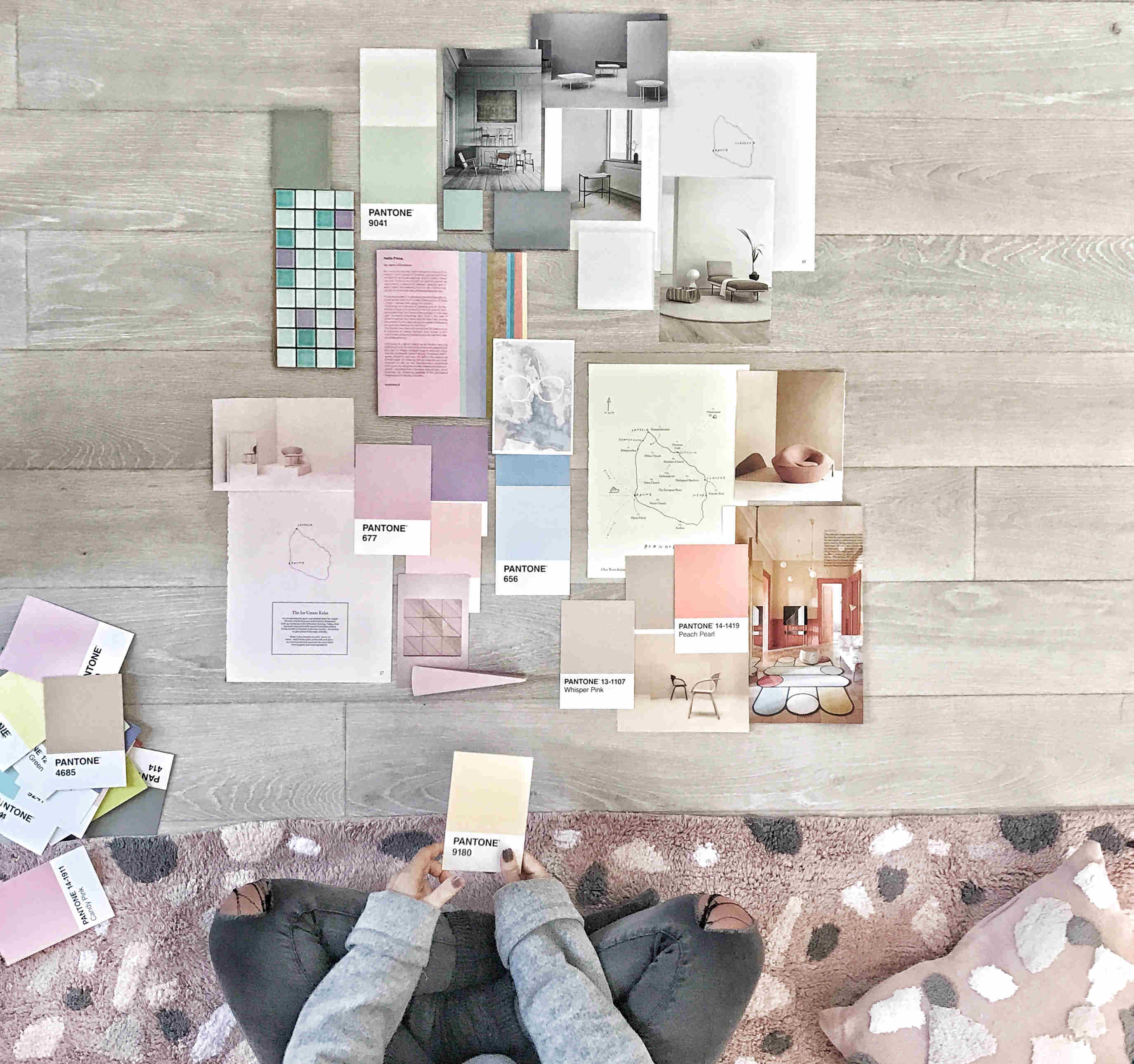 WHAT WILL YOU GET


EVERY WEEK YOU WILL GET A DIFFERENT MIX OF BEAUTIFUL, RELEVANT AND EMPOWERING TREND MATERIALS AND RESOURCES


/ TREND WEBINARS
/ TREND REPORTS
/ EXCLUSIVE E-BOOKS
/ SPECIAL NEWSLETTER
/ MEMBERS-ONLY BLOG ARTICLES
/ MOOD BOARDS AND DESIGN LIBRARY WITH EXCLUSIVE IMAGES
/ ACCESS TO OUR TREND CLUB
/ ONE-TO-ONE CONSULTATION SECTION
/ 10% DISCOUNT ON OUR COURSES
/ EXCLUSIVE DEALS ON IB SHOP
ALREADY FEELING ENTHUSIASTIC?

LET'S DIVE INTO SOME DETAILS
/ EUROPEAN DESIGN EVENTS & FAIRS COVERAGE
Throughout the year we attend the main European design fairs & events* such as the Milan Design Week, Interzum, Maison & Objet, the London Design Week and the Dutch Design Week. When subscribing to our membership, you will get our exclusive coverage in different formats, including our Trend Webinars.
/ TREND CLUB
Our trend club is an exclusive members area that you will have access when purchasing the membership. You will be able to share your thoughts, give us feedback, ask questions and interact with other members.
/ ONE-TO-ONE CONSULTATION SESSION
If you buy the one-year membership billed annually you will get one hour consultation session and a 10% discount when booking other sessions. We cover the following topics
within interior and design: trends, e-design, digital content creation including social media, and blogging.
*Due to the Covid-19, some fairs and events might be postponed, this won't affect the amount of content we deliver.
WHO IS THIS MEMBERSHIP FOR


OUR MEMBERSHIP IS A TOOL FOR PROFESSIONALS, ACADEMICS AND COMPANIES WHO WANT TO FOCUS ON THEIR WORK AND HAVE A RELEVANT, CONCISE AND RELIABLE CONTENT AT HAND


In a nutshell, the Membership is for those who:
/ WORK IN THE DESIGN INDUSTRY
and want to be inspired and stay updated with the latest news and trends in interiors&design

/ WORK WITH COMMUNICATION IN THE FIELD OF DESIGN
and are always looking for relevant content
/ WORK WITH EDUCATION
and want to have a reliable source of information to share with their students
/ HAVE ALREADY ATTENDED CERTAIN EUROPEAN DESIGN FAIRS AND EVENTS
but need to organize and validate their impressions
/ CANNOT ATTEND EUROPEAN FAIRS
but want to stay up-to-date with these events
/ WANT TO STAY UP-TO-DATE
with the current and future state of the furniture, interiors and design industries
/ LOVE AND WORK WITH DESIGN
but are struggling to deal with information overload
MEMBERSHIP DEALS


YOU GET TO CHOOSE WHAT IS BEST FOR YOU

ANNUAL MEMBERSHIP
We totally recommend you to get our one-year membership billed annually. You pay at one go and get many benefits:

/ YOU PAY 20% LESS THAN THE MONTHLY PLAN

/ THE INVESTMENT COMES OUT TO LESS THAN €32 PER MONTH

/ YOU GET DISCOUNT ON IB SHOP

/ YOU GET ONE-HOUR CONSULTATION SESSION AND 10% OFF WHEN BOOKING OTHER SESSIONS


/ YOU GET 10% OFF IN OUR COURSES

/ YOU WILL BE THE FIRST ONE TO KNOW ABOUT NEW PRODUCTS AND DEALS

MONTHLY MEMBERSHIP
If paying at one go might seem too much at the moment, you can choose to pay in 12 instalments of € 38. You will still enjoy the benefits from the 'membership billed annually' excluding the 20% price deal discount and the one-hour consultation session with our team.
- GET A TASTE OF OUR MEMBERSHIP -


DOWNLOAD OUR TREND REPORT BELOW AND HAVE A LOOK AT OUR TREND BOOK AND TREND WEBINAR
Frequently Asked Questions
Is this membership for me?
This membership is for you if: you are a designer lover, you work with product design and interior design, you work in the design industry as a designer, architect, academic or communicator and want to stay updated with the latest design and interior news and trends.
Where do you get information from?
All the information we share with you is the result of our constant research, professional experience and our design fairs and events coverage.
How does the membership work?
Once you have purchased your membership plan here, your will receive an email with your teachable account within 24 hours. Please remember to check also in your spam folder! Once you go to your account you will be able to access all the membership materials.
Will you be available for advices and questions?
All subscribers will have access to an exclusive members area, our trend club. They will be able to share their thoughts, give us feedback, ask us questions and interact with other members.
Can I share my login with friends or co-workers?
When you enroll you get access for one user. We'd be absolutely thrilled if you recommend the webinar to your friends and co-workers, but they would need to pay for the webinar. The way we make this webinar affordable is by having multiple signups, so please be mindful!
Can I bring this content to my company?
We have a special deal for companies. Drop us an email to know more:
[email protected]
Is there any way to get a discount?
We are regularly launching some special deals. Make sure to subscribe to italianbark mailing list to be the first one to find out about special deals.
Can I cancel the membership?
If you think that the membership is not for you, we will allow you to cancel your subscription under the following conditions: (1) Cancellations request must be done within 30 days of your purchase. After this period of time, it won't be possible to cancel your membership. This rule will be applied either if you've paid the full amount in one rate or if you chose to pay in 12 rates; (2) If you cancel within 30 days of your purchase, we will still charge you for this first month of the membership programme. The reason for this is that you will be getting more than one month of materials.
Can I use any of the information in my projects?
Our membership goal is to fuel your creativity and inspire you daily projects. You can always draw upon our findings. We only ask you to mind our copyrights, as a member you may not copy, reproduce, distribute, publish or offer our content for sale.
Can I use any of the images for my projects?
Yes, you can. All our images are free from copyright or produced by our team. We just ask you to keep the credits.